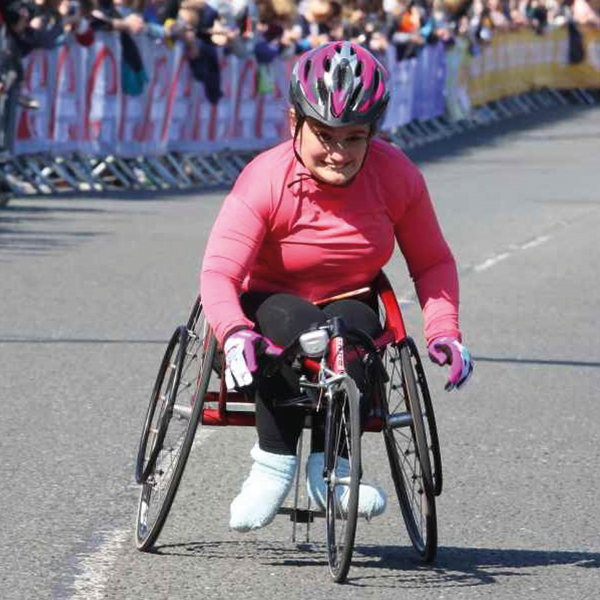 Who am I?
I'm Cat and I'm an Events of the North ambassador for the Sunderland 10k. I'm a wheelchair user who watched Tanni Grey Thompson win the Sydney Paralympics as a young girl and thought I want to do that. Now sadly I'm never going to be her but I hope that I can inspire someone to take up sport in someway and think if she can do it so can I.
Why sport/wheelchair racing?
As someone with a stressful job, wheelchair racing really helps with my mental health. It allows me to process my day, feel freer and has improved my anxiety no-end. Training outside along the beautiful North Tyneside coast with the feeling you get at the end of the hills is unbeatable.
I have recently gained a new customized racing wheelchair, which in time I'm sure will mean I can be faster, stronger and wheel for longer. However currently it is proving somewhat challenging, learning a new technique, with different muscles and has meant I am currently much slower than I was previously.
Why Sunderland 10k:
After many years out of my racing chair, last year's Sunderland 10k was my first proper race back. I was very nervous, hoping I would do myself justice. The other competitors and the crowds kept me going, even up the evil Roker Park hill. When you run up just imagine doing it with your arms. The support I received was incredible and I completed the race in my goal, under an hour and it really helped me believe I could do this. I'm excited to conquer the course and feel that atmosphere once more, however maybe the hill a little less.