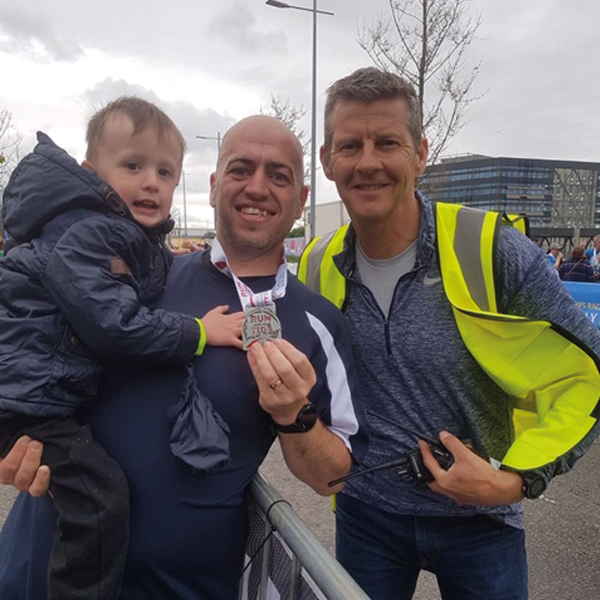 My name is Dan and I am from Thornaby, at the tip of North Yorkshire. I'm married with two young children, Xavier and Martha, and I have entered the running scene a little later in life than others.
At my heaviest weight I was 27 stone and running was the last thing on my mind. My life was turned upside down in October 2016 because of a short illness and, subsequent death of my Dad, and it was a trigger for me to consider my own mortality and the future of my family, and I made a conscious effort to change. After a lot of soul searching and discerning I joined my local Slimming World group. Much to my own surprise (and I'm sure other peoples!) I saw instant results, and I was loving life. However, I wanted to include more exercise to supplement the lifestyle changes I had made, and I signed up for parkrun. I didn't really know too much about it at this stage and thought I would go along and spectate. Spectating wouldn't lose any weight, I thought, so I did it…I ran. Well, I ran some of it, and walked some of it. Eventually finishing in 41:41, I was enormously proud of my achievement. I kept going week in, week out, I was getting faster and running for longer. It's safe to say I had got the bug!
I wanted to step up and enter a 10k event and my first major race was, in May 2018, the Sunderland 10k! The atmosphere was amazing and definitely had me hooked on race days. It was a brilliant day out for all of my family and I was able to clock a time of 56:34. It was the first of many race medals I would achieve.
Watch out for my next blog to see how life changed since my first 10k, and see how I am preparing for this year's event.