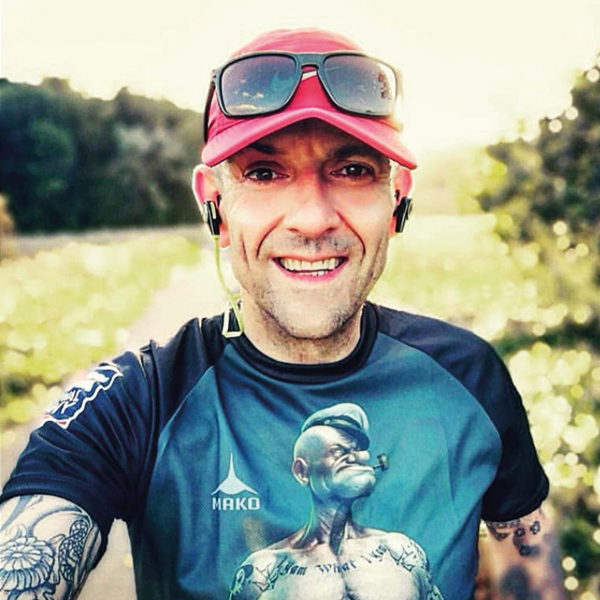 Hi so here it is my first blog for the 2020 Sunderland city 5K …. So a few year ago I was a big lad ( touching 23 stone )  I didn't or more I couldn't run back then …but with small changes over a period of time I managed to shed over 7 stones ..running didn't just happen it went from walking mainly at night when no one could see to that walk getting a little faster then a little longer .
Eventually I started to run not far or fast, but I ran regular and again over time that run got longer and easier which brings us to now, numerous 5ks,10ks, half's and marathons under my belt and I love it .
I'm  very proud to be an ambassador for the Sunderland city run festival representing the 5k I'll be honest the 5000mtrs really isn't my bag and having broke my hip in 2017 it sort of hampered  my running for a while lol my pace dropped and its taken real hard work to get somewhere close to where I was .
I run regular at least 3/4 times a week and anywhere from 5ks to half distance the longer runs pay dividends to the short fast runs I like to mix runs up by adding lots of hills or running trail etc just to keep it different  and interesting ..nothing worse than running the same route time and time again and even after all these years I'm still finding new routes lol .
I enjoy going to parkrun mainly at Silksworth its really good training and it's good to push yourself at least once a week ..as a runner I've probably had every injury going but its never put me off, to me you've just gotta learn from it and move on but mainly rest which most runners will ignore yet resting is just as important as training …this has taken me many years to understand  .
I look forward to more blogs and sharing my training with you all in the future …. happy running Graeme