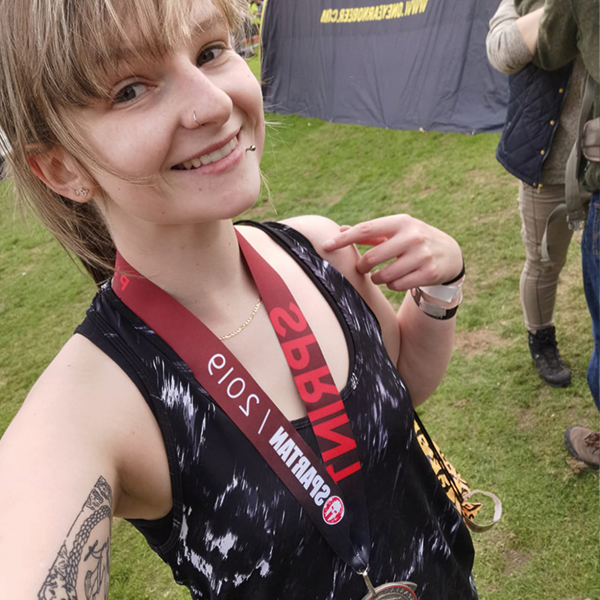 Running Blog
I ran my first 5k aged 19, it was the Race for Life and I had barely done any training. And although I say "ran" I walked most of the route, and I think my time was about 50 minutes. I vowed on that day running was not for me and I wasn't going to try it again. My (bad) relationship with running and exercise started in Primary School. I was never one of those kids found on the sports teams, or climbing along the monkey bars. I was usually found hiding in a quiet corner with a book. As I got older, my attitude towards exercise didn't change. At 16, I remember a P.E. teacher telling me that I would never be as fit as I was at 16. They could not have been more wrong.
Fast forward to 2018, I was stuck in a bit of a rut, working at a desk job I hated and barely getting in 2,000 steps per day. I saw an advertisement for the Durham City Run ran by Events of the North, and on a whim to motivate me to get moving a bit more, I signed up. I had trained a little bit, but I wasn't as ready as I would have liked to be and got a time of 42 minutes. For some reason, I decided I would also sign up for the 5k in 2019.
It was the hottest day of the year but I had been training for months and I was ready. A few last-minute changes to the routes meant it was hard to run the whole 5K, but I achieved my goal of beating the previous years' time and achieved 39 minutes and 50 seconds. I could not have been happier!  That was the day I realised I had become a runner. I was (and still am) slow, but for me it's not about time, pace or even distance. The biggest challenge is getting out there and it's something I regularly surprise myself by doing.
I'm so happy to be working with Events of the North as an ambassador for the Sunderland City 5k, and it's another amazing achievement running has given me. Running a 5k is a brilliant first step into running, and it's also a wonderful challenge to get a personal best for the more experienced runners. I couldn't be more honoured to be a part of a company so integral to my running journey, and I'm excited to see you at the start line!