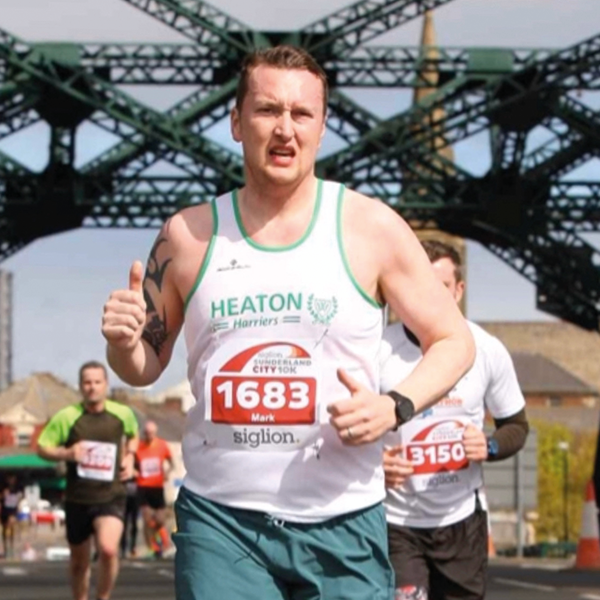 My name is Mark Best, 35 year old runner from Backworth. My running days started back in 2009 and it was a way to get fit and enjoy the freedom of being outside instead of being stuck on a treadmill.
I didn't really take it seriously and it was purely a hobby running around 10 miles a week maximum.
My dad was a really keen runner and ran for Heaton Harriers and I always remember him going out early, after work, weekends to get the miles in. Back then there was no strava etc it was all in his running journal which I now have, it's a fantastic read.
A turning point in my running was my dad was diagnosed with Progressive supra nuclear palsy (PSP) which is a degenerative brain disease in 2010. We started training together to at least do one race together but unfortunately that wasn't to be the case, a huge blow for him and the family as the thing he enjoyed he was unable to do anymore.
I had done a few Great north runs, Edinburgh 10k runs, Coastal runs and some local 10ks. I was missing the feeling of being pushed, coached and running as a team.
I later joined Heaton Harriers running club, best decision I done. What a great bunch and great leaders giving me the best advice.
My first race for Heaton Harriers was Brampton to Carlisle 10 mile road race and finished in 75 minutes flat! What a great day and I was absolutely hooked!!
Then in the January I got pulled out of the hat at the club for London Marathon, oh that was a shock!! The dynamics very quickly changed and I had to put a training plan together, focus but show my dad I could do it… TBC