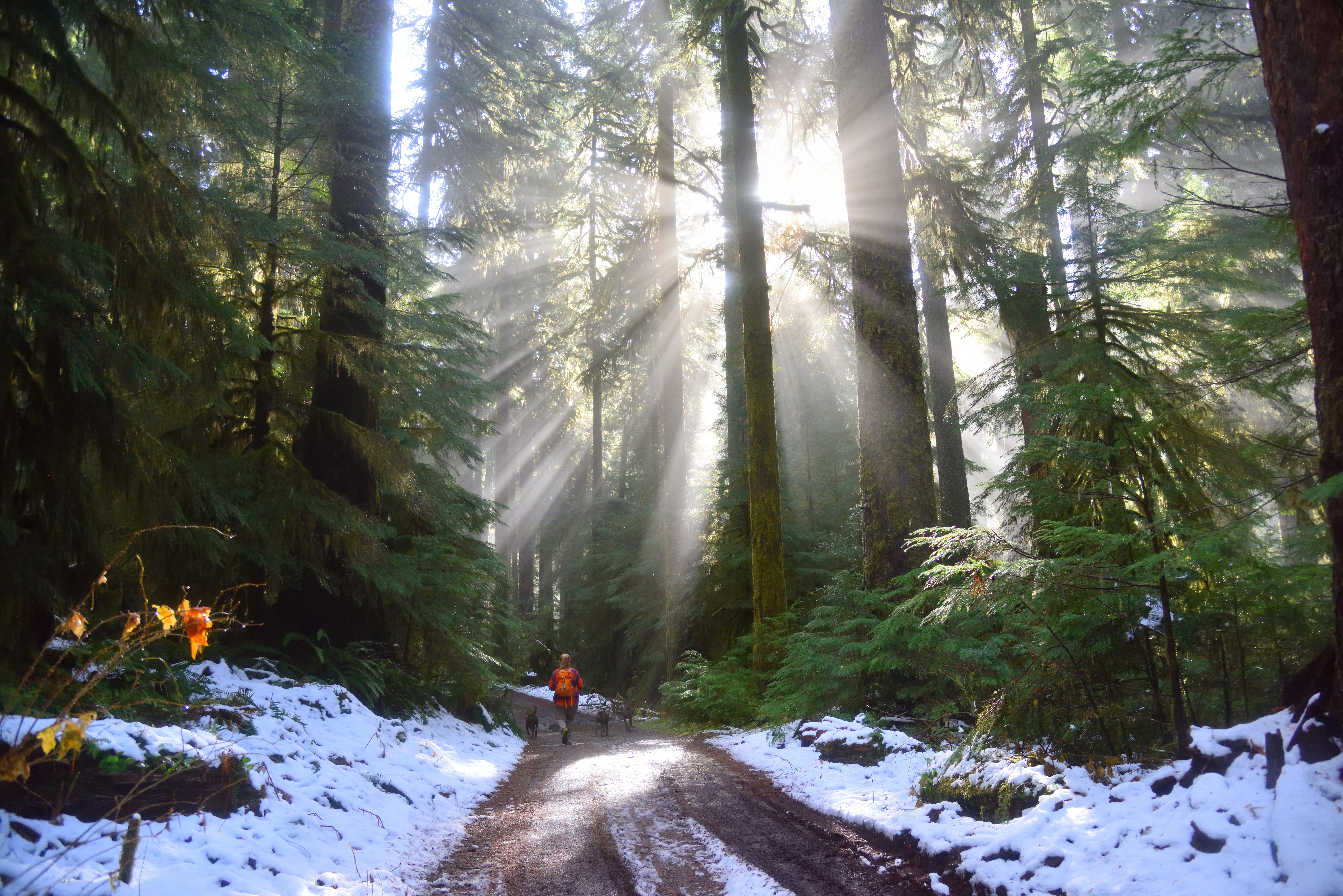 Running in the winter makes you stronger in the Spring, they say. It can also make you feel epic! But for some, this time of year can be as demotivating as it gets. Heading out in dark, cold and wet weather can be an instant way to lose your Running Mojo.
If this is you, then check out our short guide on Winter Running.
Call on a running buddy.
You're less likely to miss a run if you plan it with a friend. Stick to regular runs with a friend, a club or a group and you're likely to keep up a good routine.
Invest in a good head torch.
Having a comfortable head torch helps you to be seen and have less unexpected trips or slips in the dark as it lights your way. There's something about running with a head torch that makes you feel pretty epic.
Set a realistic target.
Don't plan to do more than the weather will allow. Have a plan and stick to it.
Invest in some trail shoes.
A decent pair of trail shoes can make a huge difference to your winter running. Wear them to take to the trails when the paths become too icy or head out in the snow without the worry of losing your grip. Many models are waterproof to keep your feet toasty.
Wrap up, but not too much!
Weather is always worse through a window. Don't be tempted to wear too many heavy layers just because you feel cold when you step out of the door. You are likely to overheat, sweat and get even colder. A few good sweat-wicking layers and a thin jacket will usually do the trick if you have a good pair of gloves and a hat too.
Plan your finish where the drinks are warm and the sofas are cosy.
Create a route with an instant reward. Can you run to a coffee shop to meet a friend? Those winter hot chocolates are the ultimate in motivation!
And most importantly
Set a goal race and commit to it.
The Siglion Sunderland Half Marathon and 10K is open for entry and the perfect motivation to train! Enter before December 3rd to save.