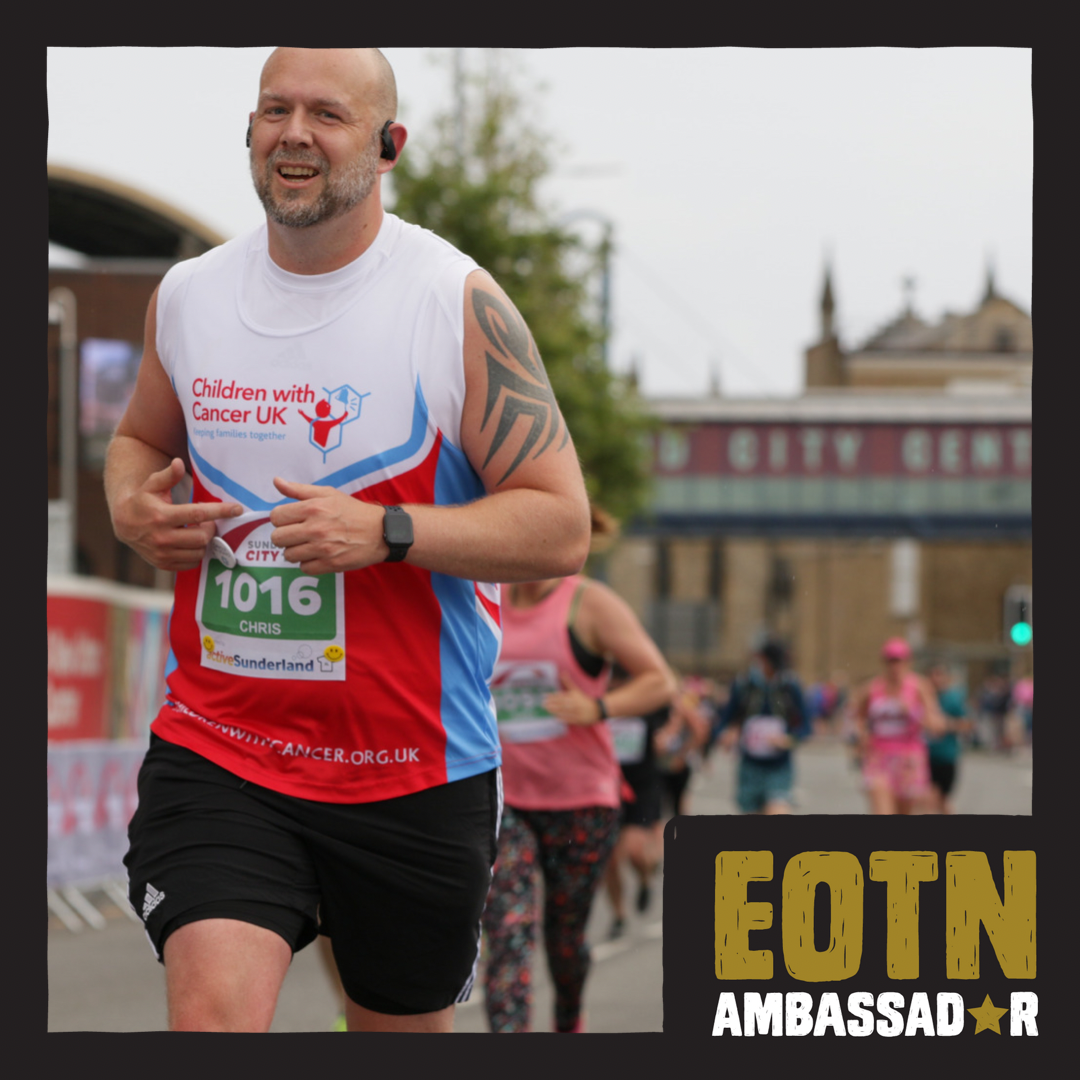 Hello, I'm Chris. After being diagnosed with incurable cancer in 2020, I started running as a way of keeping fit through treatment, and to raise money for charity.
As a Sunderland lad, the Sunderland City runs have always been important to me – and last years 10k was an emotional one. I'm still fighting my way through treatment, so I'm delighted to be taking part this year as an Ambassador, and I'm looking forward to helping the EOTN team put on another terrific event.
For me, 10k is the perfect distance. It means that some days I can just pull my trainers on and head out the door – but when treatment is kicking me and I need an easier option, I can hit the gym and get my miles done on the treadmill!
I can't wait for the 8 May, from spotting the Jarrow Arrow out with his Wally talkie and traffic cones first thing in the morning through to the post race refreshments in Pop Recs or one of the other amazing cafes we've got in town; I'm sure it'll be an amazing day.