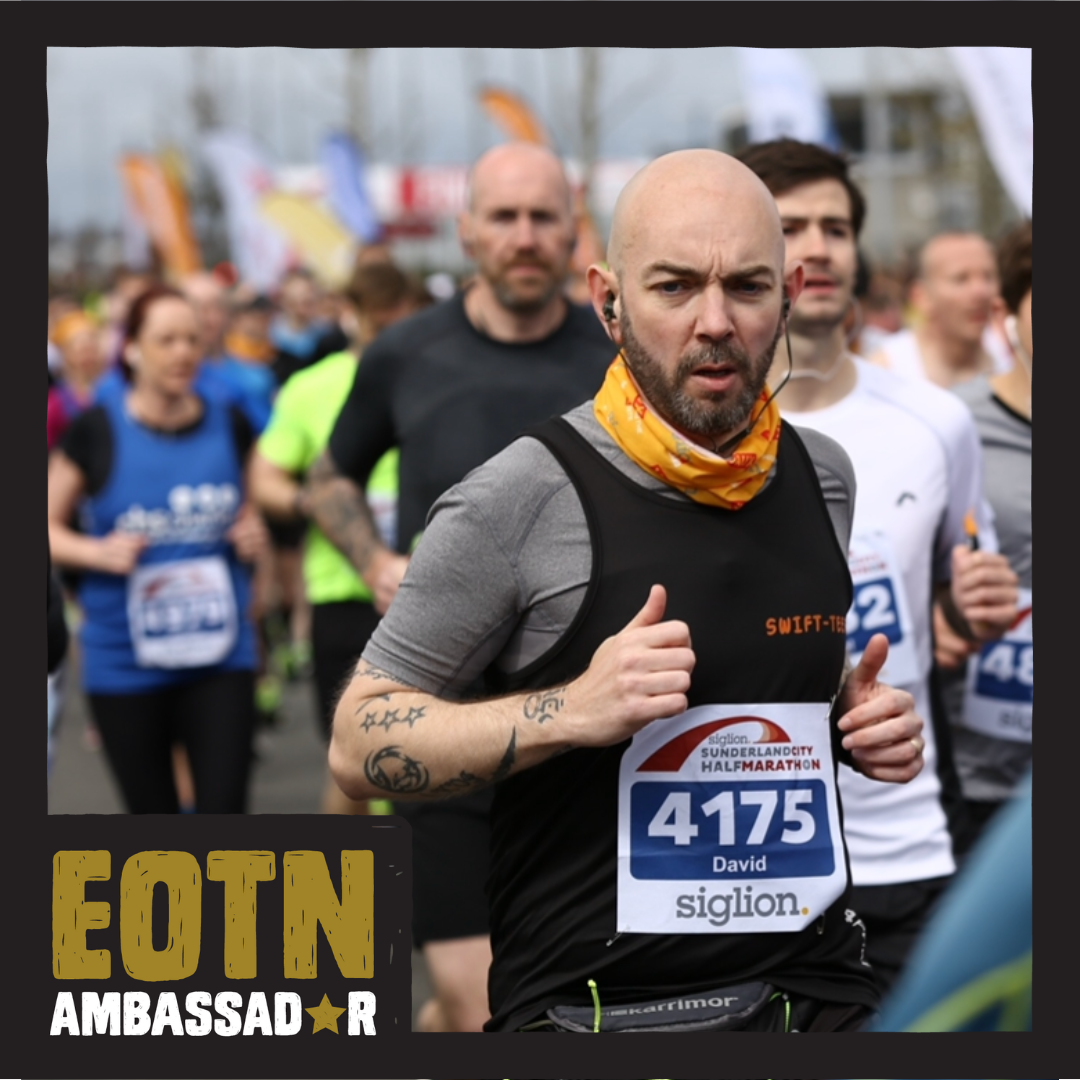 Hi I'm David,
I'm into my tenth year of running this year. I started running shortly after my Mam passed away to help me comprehend the effect grief was having on me mentally and physically. It saved my life and I haven't looked back since. After struggling to even run a mile I have now run numerous 5ks, 10ks, half's, marathons and even a parkrunathon (10 different courses in 12 hours). You'll often see me out running with my number one training buddy, Chewie my dog!
I have a soft spot for Sunderland half as it's my PB course running it in 2016, 2017 and 2018 and gaining a pb each time. It is a mainly flat course and ideal for a PB attempt, it's brilliantly supported by the public on the route and the organisation is second to none.
I can't wait to get involved and be part of the EOTN team for Sunderland Half as an ambassador!