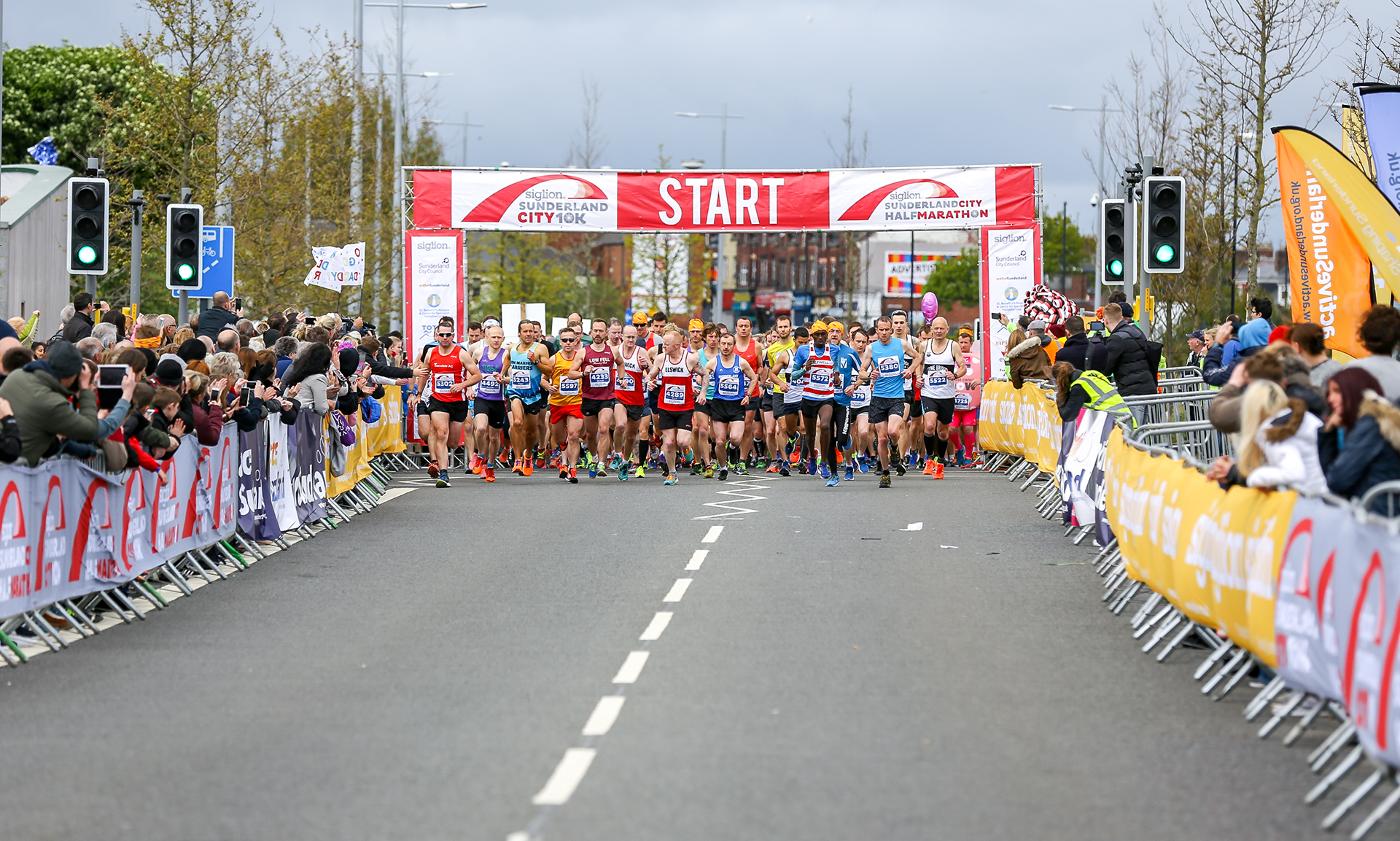 The organisers of the Run Sunderland Festival have confirmed the first details of the 2019 event. The festival will once again feature the Siglion Sunderland City Half Marathon and 10K and will be held on Sunday 12 May, with both races starting and finishing in Keel Square, a site that has become a symbol of Sunderland's renewal and regeneration. The Run Sunderland Festival is delivered by a partnership between Events of the North, Sunderland City Council and Active Sunderland. New additions to the event programme will also be revealed in the near future.
Steve Cram, event founder and race director, comments:
"We're delighted to return to Keel Square for the fourth time in 2019. It's been great to host the Siglion Sunderland City Half Marathon and 10K at a location that is at the heart of the city's regeneration and give runners and spectators the opportunity to see how the area is changing. The Run Sunderland Festival is now a very well-established event on the region's sporting calendar and we look forward to working with Siglion and Sunderland City Council to make sure that it's bigger and better than ever in 2019. We've got some very exciting new plans for next year, which we will unveil soon, so watch this space!"
Cllr John Kelly, Sunderland City Council cabinet member for communities and culture, adds: "We are very happy to support the Siglion Sunderland City Half Marathon and 10K in 2019 – the races have grown year on year and are a great addition to a vibrant programme of big events in Sunderland. The festival has become a staple on the city calendar and we will also have the Active Sunderland 3K on the same day to encourage runners of all ages and abilities to be part of a fantastic occasion."
Siglion chief executive, John Seager, adds:
"The Run Sunderland Festival brings literally thousands of people into the city, creating a feelgood factor event, similar to the Sunderland Airshow and this year's visit of the Tall Ships Races 2018. From a Siglion point of view, events like this allow us a platform to showcase this fantastic city to another audience and demonstrate the progress we are making to those who have visited before."
Events of the North is offering a discount on entry fees for both the Siglion Sunderland City Half Marathon and 10K, until midnight on Monday 3 December. Runners affiliated to a club can enter the half marathon for £29, while the price for unaffiliated runners is £31. The early bird prices for
the 10K are £20 and £22 respectively. From Tuesday 4 December, the entry prices for the half marathon will be £33/£35, and for the 10K they will be £23/£25.