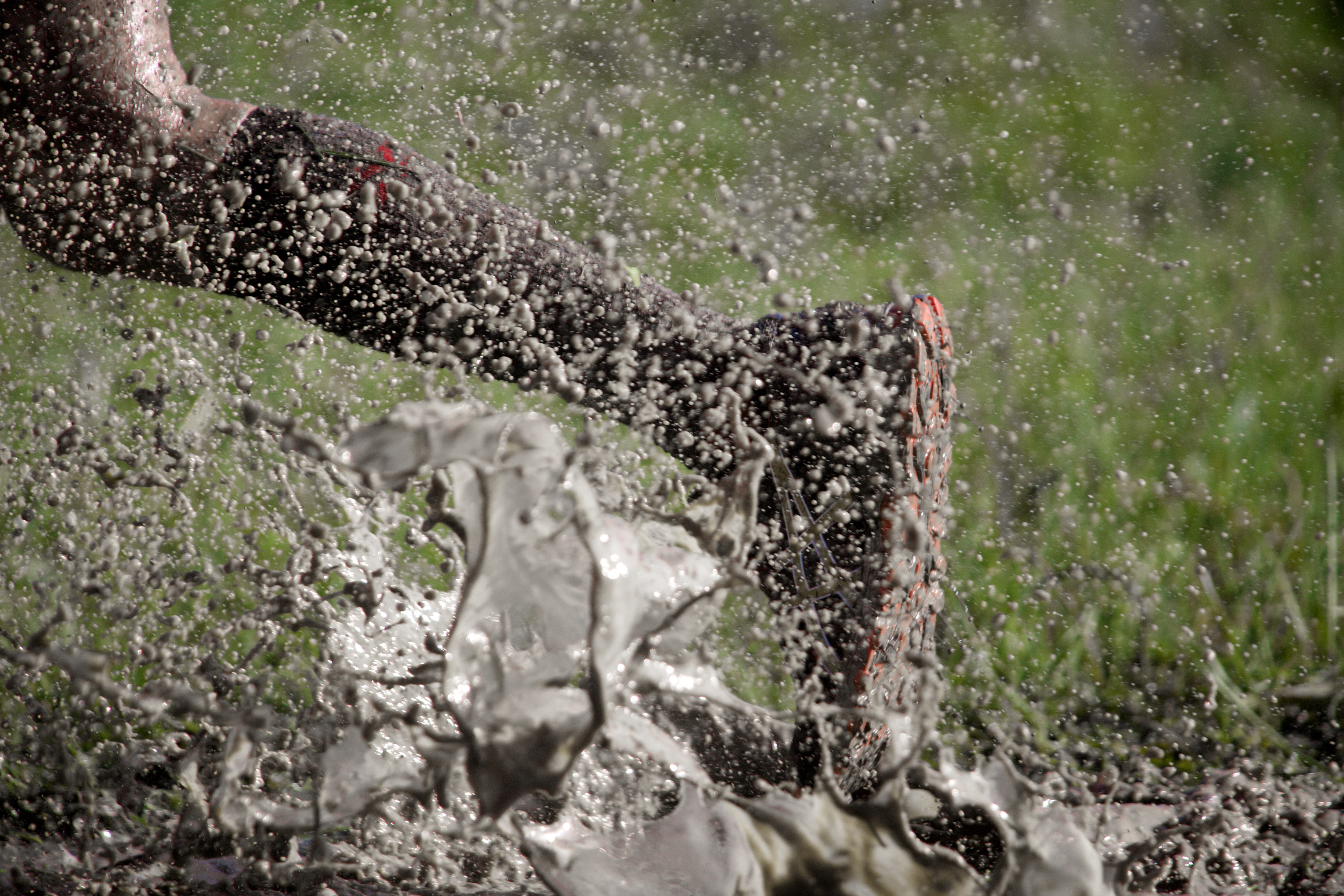 There's no denying it, gone are the days of warm weather and the sun beating down on you as you venture out for your run. Winter is coming and with it, so is the regular cross country fixture in the race calendar.
If you are a member of a running club, you will already have been asked to take part in Cross Country racing and you may have already been involved with the season now underway. If not, cross country running can be a great addition to your winter running even if you're going it alone.
The definition of Cross Country is:
"A sport in which teams and individuals run a race on open-air courses over natural terrain such as dirt or grass"
.. but we should also add man-made obstacles such as hay bales,  large puddles and of course mud which are also regular features!
So what makes Cross Country (XC) so great?
It makes you a stronger runner. The undulating nature of XC uses more muscles than any other type of running. Get strong over the winter and you will find yourself fitter and often faster in the Spring.
It improves your cardio fitness. The nature of XC means changes of pace and occasional pauses which is great for your fitness.
The team aspect means someone is always rooting for you. If you run XC competitively for a club, you will be operating as a team which is guaranteed to give you a mid-race boost.
You will find joy in the most simple pleasures. Not only do you get to splash in puddles, but afterwards you will appreciate your warm clothing and hot drinks more than ever.
Sounds great? Don't forget the following important details:
Take warm, dry clothes (including shoes and socks!) for afterwards, whether you are racing at a big event or out alone, you will need to get changed as soon as possible. As your body temperature drops when the blood stops pumping, you will really feel the cold!
Be prepared. You will need to add regular strength work into your training routine to avoid injury, and you will need appropriate cross country footwear. Pop into your local running store where they will be happy to advise you on everything from the best shoes for racing in your budget  to the correct length of spikes to put in.
Think about your support crew. If you are taking spectators along to watch your race, make sure they are wrapped up warm, able to get hot drinks and happy to cheer you on.
Good luck! Remember, mud is good!