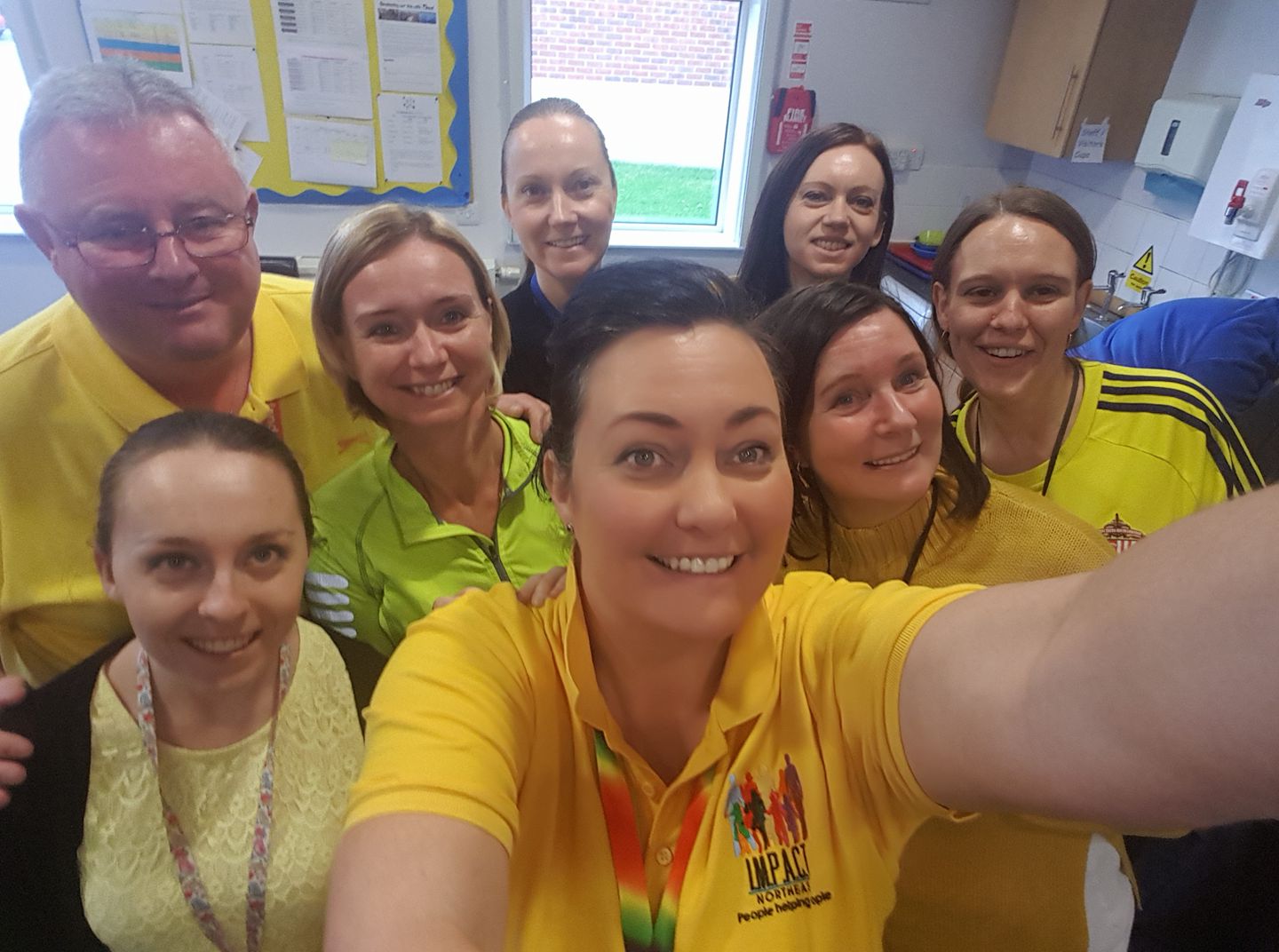 Sharon Boyd confesses she has not done any running in 15 years since running competitively as a youngster. The spark ignited in her last year when she came along to support runners in the Siglion Sunderland 10K.
"I felt a passion for running which I hadn't felt in a long time"
Sharon, 42, makes her return to running in the 2019 Siglion Sunderland 10K in support of  I.M.P.A.C.T North East, the charity she set up and founded to support children and families when they need it the most. Sharon describes her life growing up as being disadvantaged, and stands proud today to be an adult survivor of childhood physical, sexual, emotional and psychological abuse.
"As a young adult I always worked, but I wish there had been accessible support to help me when I was falling off the rails, on the days that were so dark I didn't want to live. Through all of my past experiences I believed in hope and I dreamed I would help others own their lives"
Sharon set up I.M.P.A.C.T North East to support the gaps in provision and the hard work of the charity shines through, even winning awards. However, I.M.P.A.C.T  has no core funding which is vital to continue the great work they are doing, so Sharon will be seeking sponsorship from friends and colleagues as she works towards the May 12th 10K.
The charity provides a professional confidential service for all, reinvesting all profits back into the community to support families and individuals when they need it most. Their aim is to help reduce health and social inequalities through bespoke support working in the heart of communities, with services ranging from 1-1 and family counselling, mentoring, volunteering, family support, training courses and workshops for all ages.
"I believe in embedding positive mental health and resilience should start as young as possible, as I feel it is such an important  skill for everyone. The challenges facing everyone can leave us all vulnerable at times"
For details on the brilliant work of IMPACT, visit here: http://www.impactnortheast.co.uk/
Alternatively if you feel you would like to get involved with the organisation, or they could support you or your family, you can email Sharon direct on sharon@impactnortheast.co.uk
Good luck Sharon from everyone at Events of the North!