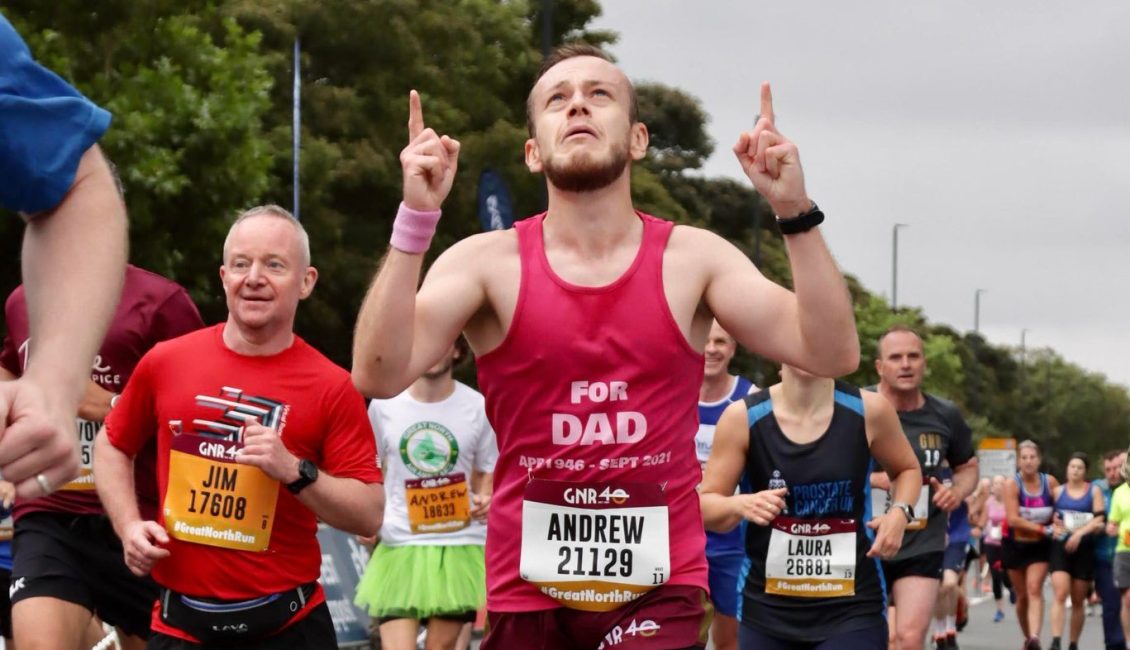 Andrew Fletcher – 76 Half's for 76 Years
Running, for me, is a release. An occasion when I can tie my shoelaces, clear my mind and venture out into the open air and run. I'm a keen amateur runner, and took up the pastime in 2018 as a method of staying physically fit, but also to contend with severe bouts of depression; something I've dealt with in bouts on-and-off for the past 10 years.
My father, Clive, was always one of my biggest supporters. A keen professional drummer, golfer & founder of his own printing company in the Team Valley in the 1980's, he would always phone or message to ask how I'd gotten on in the event I'd just completed; many of which were Half Marathons, from as far as Glasgow or even Barcelona. Although he rarely expressed to me how proud he was of me, I knew that he was enormously proud.
Then, back in the summer of 2021, my life changed forever. After a fall in the family home, my father was soon found to have enlarged nymph nodes. Further CAT scans and meetings with specialists determined the worst possible news – he was diagnosed with lung cancer and was given only mere months to live. In the weeks that followed, I saw his wellbeing dramatically deteriorate.
He had wanted to support me at the Great North Run in 2021, after never having had the opportunity to see me run at an event. Unfortunately, he passed away six days before the race on September 6th 2021. I ran the race in his memory.
In 2022, I have set myself an enormous challenge: '76 Half's for 76 Years'. In 2022, I aim to run 76 Half Marathons, each to commemorate a year of my fathers' life, in what would have been his 76th year. I am fundraising for HospiceCare North Northumberland, a fantastic charity who, in the final weeks of my father's life provided end-of-life care and support for my father and our family. I therefore feel it is important to give back to the charity, and to raise awareness of the care they provide.
I am looking forward to the challenge, and to have the opportunity to run at some Events Of The North organised events in 2022, including the Sunderland Half Marathon. For further information on the '76 Half's for 76 Years' Challenge, please go to: www.justgiving.com/fundraising/76halfs-76years.