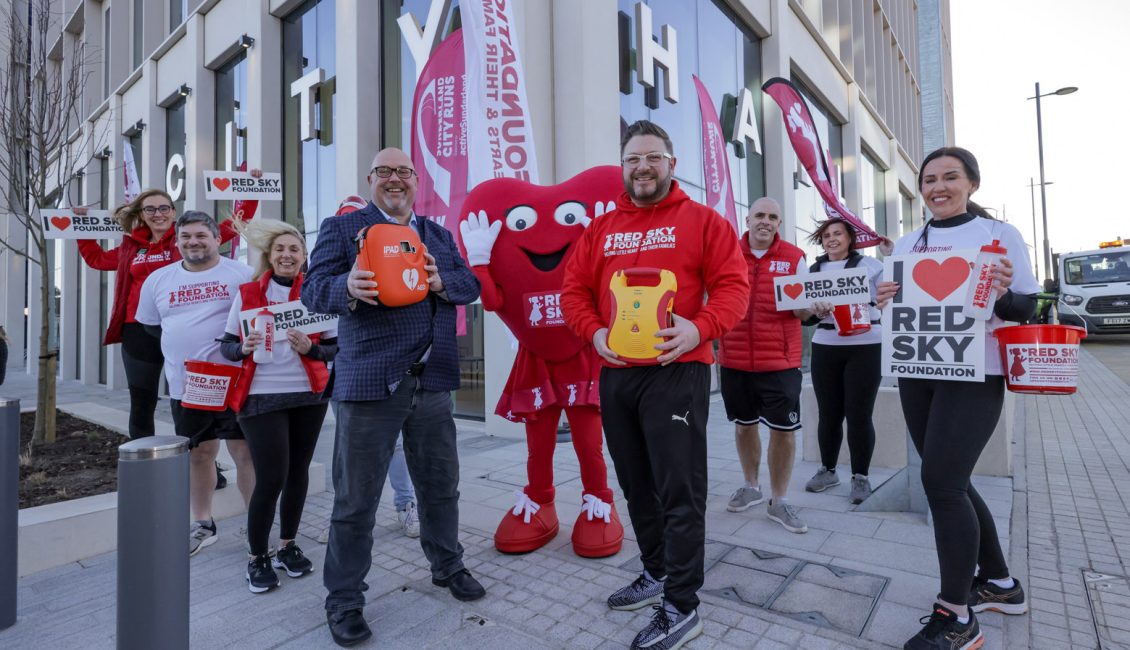 Organisers have announced that heart health charity Red Sky Foundation is the new charity partner for the Sunderland City Runs. The charity, which campaigns and raises money to install community defibrillators around the North East, will field scores of runners at the event on Saturday 7 and Sunday 8 May. The runs will kick off a summer of major sporting events in Sunderland, and will be part of a wider push by Sunderland City Council to inspire residents to lead more active, healthier lives.
A fixture on the grass roots sports calendar for over a decade, the Sunderland City Runs attract thousands of people to the city centre each year and are being organised through a partnership between Events of the North, Sunderland City Council and its Active Sunderland team, supported by Everyone Active. The popular 5K, 10K and half marathon races will see leading club athletes and charity fun runners tackle routes that take in many of Sunderland's iconic landmarks, with the 10K and half marathon starting and finishing alongside Keel Square and the recently completed City Hall.
Sergio and Emma Petrucci set up North East charity Red Sky Foundation following the pioneering life-saving treatment that their daughter Luna received after she was born with a serious heart problem. Recognising the importance of ensuring that there is easy access to life-saving defibrillators in city centre locations, the foundation raises money and installs devices throughout the region. Red Sky is about to connect one to City Hall and cardiac survivor Craig Hanson, whose life was saved by one of the charity's defibrillators, was on hand today to help launch the partnership between the event and the foundation.
Sergio Pertucci adds: "I'm thrilled that Red Sky Foundation is now the official charity partner for the Sunderland City Runs and can't wait to see all of our fundraisers in action on 7 and 8 May. The timing is ideal – we can highlight the importance of having easy to access community defibrillators just as we're about to install a device at City Hall. It's really encouraging that Sunderland City Council recognises the need to encourage people to get more active, while also ensuring that community defibrillators are readily to hand for those unfortunate moments when they are really needed."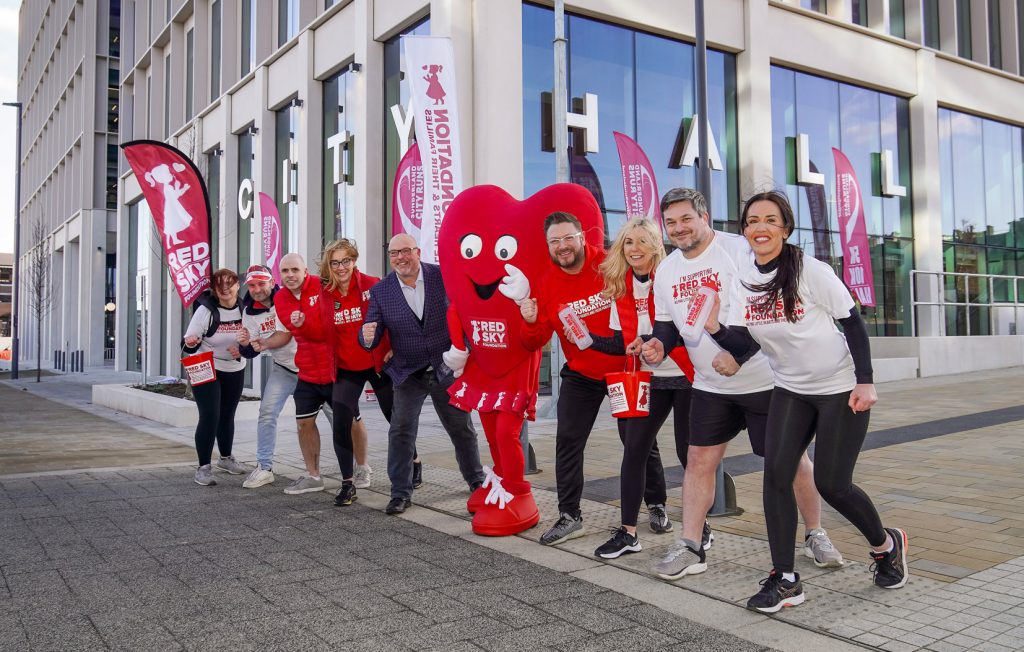 Councillor Graeme Miller, Leader of Sunderland City Council, said: "The Sunderland City Runs mark the start of a really exciting summer of major sporting events in our city which we're hoping will inspire more people to get active and enjoy all the fantastic physical and mental health benefits that this brings with it.
Craig Hanson comments: "We know from our recent Let's Talk events consultation that our residents are really keen on events that they can take part in as well as attend with friends and family. The Active Sunderland 3k on the Sunday morning and Sunderland City Runs on both Saturday evening and Sunday are the perfect opportunity for people of all ages and abilities to have a brilliant couple of days out by getting involved in really enjoyable and worthwhile events or coming along to cheer the runners on. It's also a fantastic opportunity to showcase our fabulous city to a wider audience.
"I'm also thrilled to see the Red Sky Foundation being named as the event's charity partner. Their work to bring life-saving defibrillators in city centre locations has been truly inspirational, and while I very much hope the one at City Hall goes unused, it will be hugely reassuring to the thousands of people working in and visiting the area around City Hall, that it is there should it ever be needed."
Organisers expect around 3,000 runners to take part in the 2022 Sunderland City Runs, with thousands more spectators lining the streets of Sunderland to cheer them on. The event will kick off with the Northern Spire 5K on the evening of Saturday 7 May. Starting and finishing on the Northern Spire bridge, the 5K route has been adjusted to be even flatter and faster than in previous years, ideal for both leading club athletes in the dedicated elite field, and for novice runners who want to challenge themselves with a first race. Sunday 8 May will see the Active Sunderland 3k and the return of the popular Sunderland City 10K and Sunderland City Half Marathon, both starting and finishing in the city centre between Keel Square and the new City Hall. Entries are now open for all of the events at www.sunderlandcity10k.com.