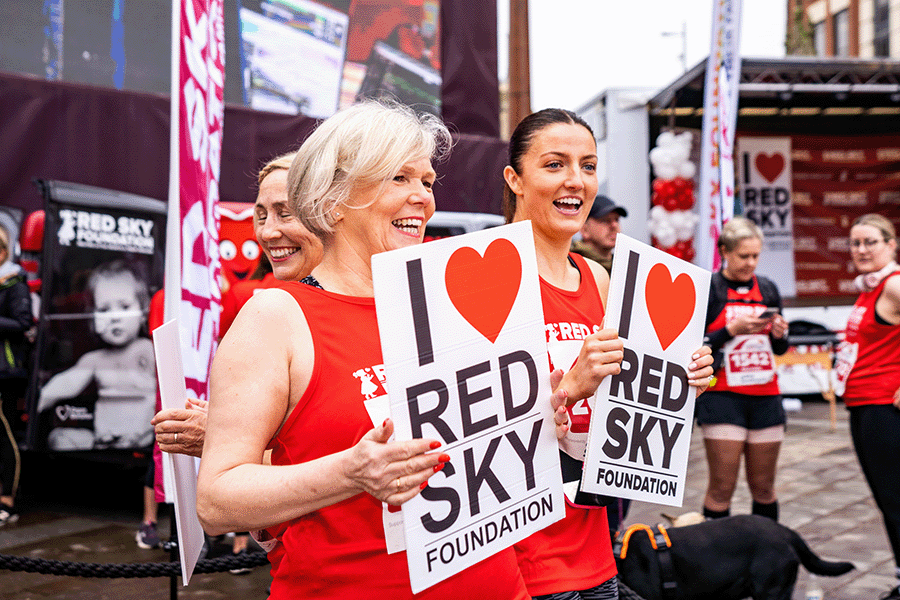 A North East heart health charity is celebrating after runners raised thousands of pounds to support its work during the recent Sunderland City Runs event. Red Sky Foundation fielded 150 participants in three races and together they raised over £9,500. 
Over 2,700 participants tackled events at the Sunderland City Runs on Sunday 7 May, taking on the Sunderland City 10k, Sunderland City Half Marathon or Active Sunderland BIG 3k. Organised by Events of the North in partnership with Sunderland City Council, the Sunderland City Runs kicked off Sunderland's summer as a 'SWIM BIKE RUN' city. Across the half marathon and 10k, 130 runners were raising money for Red Sky Foundation, and 20 children did the same in the 3k.
Sergio Petrucci, co-founder of Red Sky Foundation, comments: "Our goal was to create a sea of red and white and we certainly did just that – it's a brilliant partnership we're enjoying with Events of the North and we look forward to adding even more runners into the mix for next year's event. Red Sky Foundation always goes the extra mile for our runners and we provided them all with a free vest and post-race refreshments and leg massages to soothe those aching limbs.
"The money that we raise goes straight towards helping babies, children and adults right here in the North East and enables us to add more public access defibrillators across Sunderland and the wider region."
Sunderland City Runs founder Steve Cram adds: "The charity partnerships that we make for all of the Events of the North races are really important to us. Running can be a hugely positive force in numerous ways, and fundraising is at the heart of that. It was amazing to see so many Red Sky Foundation runners in action, all clearly very motivated to complete their run and contribute to an excellent cause."
The 2024 Sunderland City Runs will take place on Sunday 12 May next year and entries are now open. Visit www.sunderlandcity10k.com to sign up.
To find out more about Red Sky Foundation and how to fundraise for the charity, visit https://redskyfoundation.com.