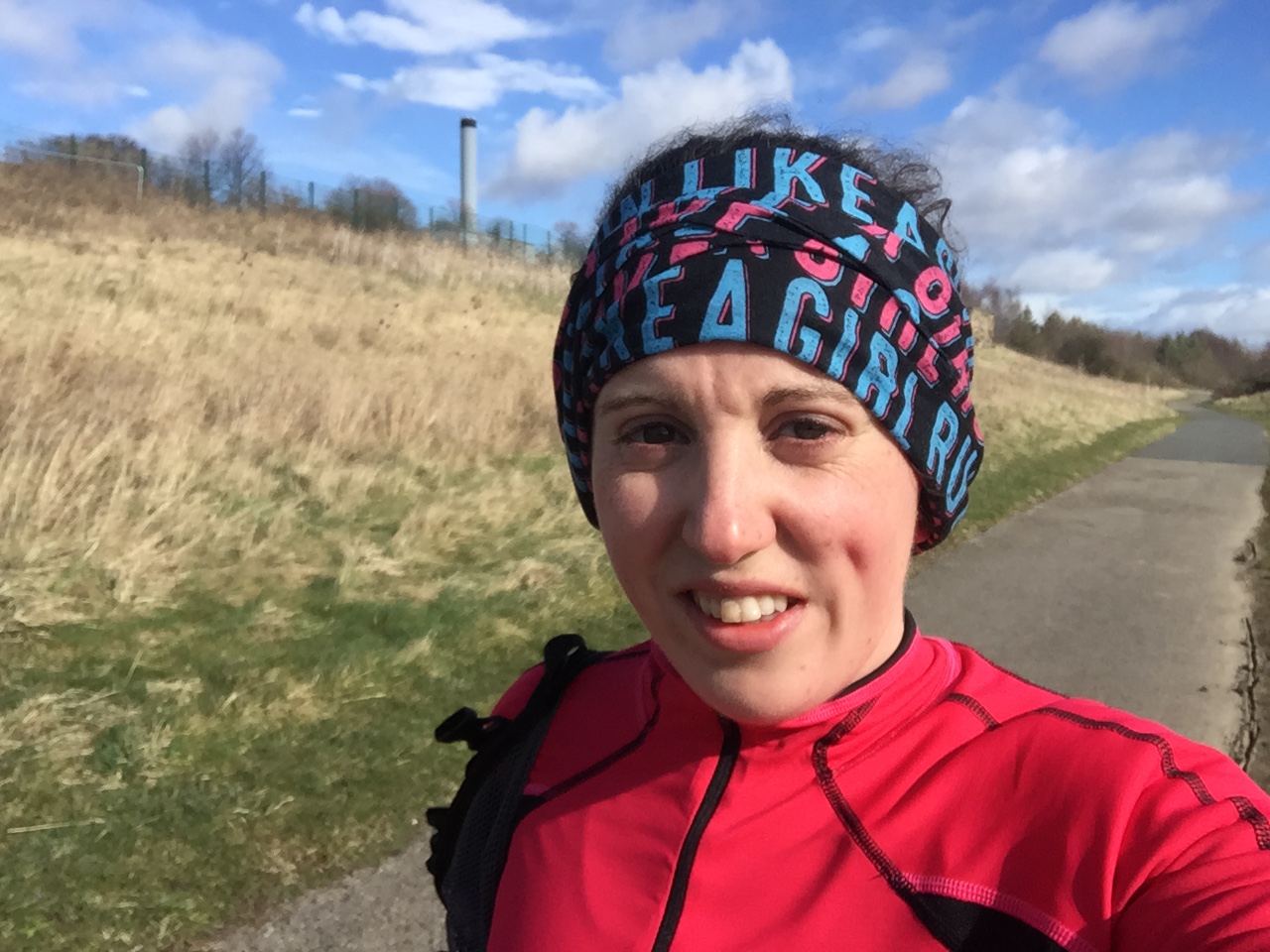 Here's Charlotte's first blog as EOTN Ambassador, all about why she runs and how she reflects when things don't go to plan!
"This is my first blog post as an Events of the North Ambassador for the Sunderland Half Marathon.
I'm really looking forward to a brilliant weekend of exciting running events on 11th/12th May (Sunderland City 5k and Sunderland Half Marathon) I'm hoping that others will read my story and be inspired to run and get involved.
This past week, I have been really struggling with a cold. On Sunday, thinking that I was ready again to try a long run, I abandoned at 6 miles. Strong winds, heavy rain and I just wasn't feeling it.
I was initially miserable, disappointed in myself and comparing myself to others. However sitting down later and reflecting on it, I feel that it was the right decision and not a failure at all. It was the sensible thing to do. There wasn't any point in trying to push on.
One of the best pieces of advice that I have ever been given is "Remember why you started" This can be particularly useful after a tough run.
I started running, because it makes me feel so good, and I definitely always feel happier when I put on my trainers and head out. It always helps myself to feel more positive generally. I've found it's incredibly difficult to run and attempt to worry at the same time! I love listening to music whilst I'm out and more recently, I've discovered some excellent podcasts.
Running helps myself to cope with the psychological demands of living with a rare disease that is invisible to others (Osteogenesis Imperfecta Type 1 or more commonly known as Brittle Bone Disease) and that other people at times, don't understand.
There is the added stress always there at the back of my mind that I don't know when the next fracture will be, or how bad (I've had about 50 fractures so far) I also don't whether the condition will start to get worse (there is currently no cure). I am hopeful on new research and clinical trials but for now I will carry on enjoying my running, as it appears to be slowing down the rate that I have fractures (as long as I avoid falling over!)
Even though my run on Sunday wasn't what I had wanted, through reflecting, I've actually come such along away. In Primary School, I was actually discouraged from doing sport and felt very isolated. I set out to prove others wrong since then and I've always been very sporty, playing everything such as Football and Hockey.
It was about 8 years ago when I decided I wanted to give running a try. I've now ran well over 10 Half Marathons, 3 full Marathons and this year I've already ran over 150 miles!
I'm currently training for the Paris Marathon as well as the Sunderland City 5k and Half Marathon. I'm really excited to be given this opportunity, to take part in two brilliant local events.
After I've completed a Marathon, I sometimes feel a bit deflated but the Sunderland City 5k and Half Marathon will give myself an added boost and motivation to get back out and enjoy Running.
This week, I had a friendly and very helpful gym induction at Everyone Active Silksworth Wellness Centre. Being able to use the excellent facilities will definitely help with my motivation and training.
For me, running isn't about chasing times or PB's any more, it's about enjoying it and encouraging other people to enjoy their running too. I'm not putting myself under any pressure on times for Sunderland City 5k and Sunderland Half Marathon. My aim will be to turn up at the start without any injuries and just enjoy every minute of both of the events.
So if you have a bad run, a race that didn't go to plan or training isn't going quite as you had hoped, just have a moment, reflect and think back to why you started."
-Charlotte
@ proudcharlotte1