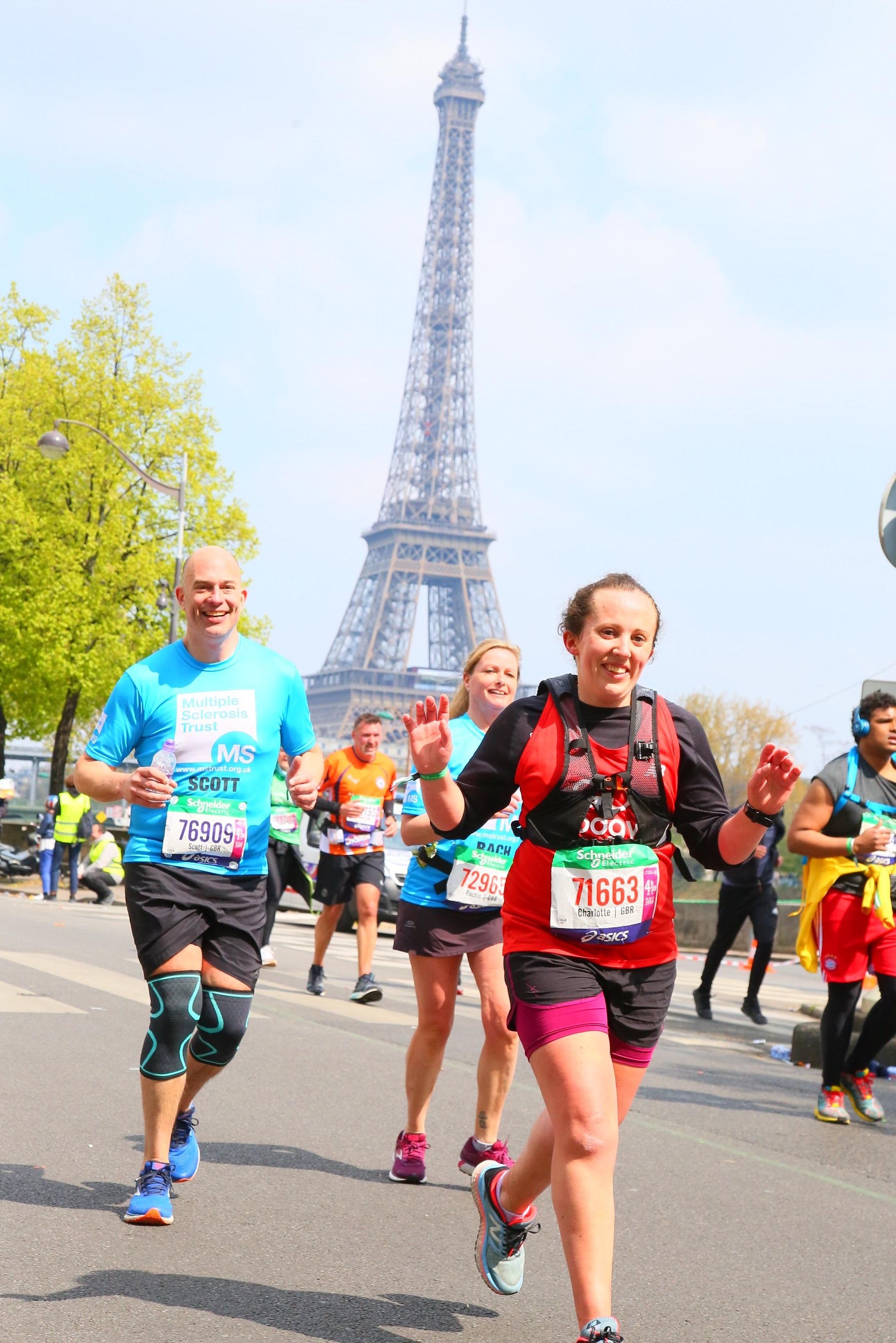 #EOTNambassador Charlotte had a dream running experience last weekend as she took on the incredible Paris Marathon! Her latest blog is here.
"I had an absolutely amazing experience at the weekend as I completed the Paris Marathon! I'm very proud to say that this was my 4th Marathon and I genuinely loved every minute (apart from maybe the massive hill at around 21 miles!)

My training hadn't gone quite to plan or how I thought Marathon training should look like. However it was a training run, 2 weeks before as I ran from Gateshead Stadium to South Shields, where I was able to once again reflect.
That particular run was about 10 miles and was just about getting out the door and not thinking about pace or time. That day I was feeling a bit anxious, nothing in particular, but probably just the general build up and anticipation of preparing for a Marathon. 
I reminded myself that I was the child who somehow managed to ride a bike with not one but two broken legs, and if I can do that, I can pretty much do anything!
It was also then that I decided I need to stop comparing myself to others and worrying over what other people were doing in their training. 
My aim for Paris Marathon, was to enjoy the experience and cross the finish line, both of which I did! The scenery was just absolutely amazing, and the support along the route was great.

I have exactly the same aim for the Sunderland 5k and Sunderland Half Marathon, which I'm really excited to be participating in on the 11th/12th May.
I'm taking a good few days off to recover, before getting back to the Gym and the excellent facilities at Everyone Active, and getting back Running again.