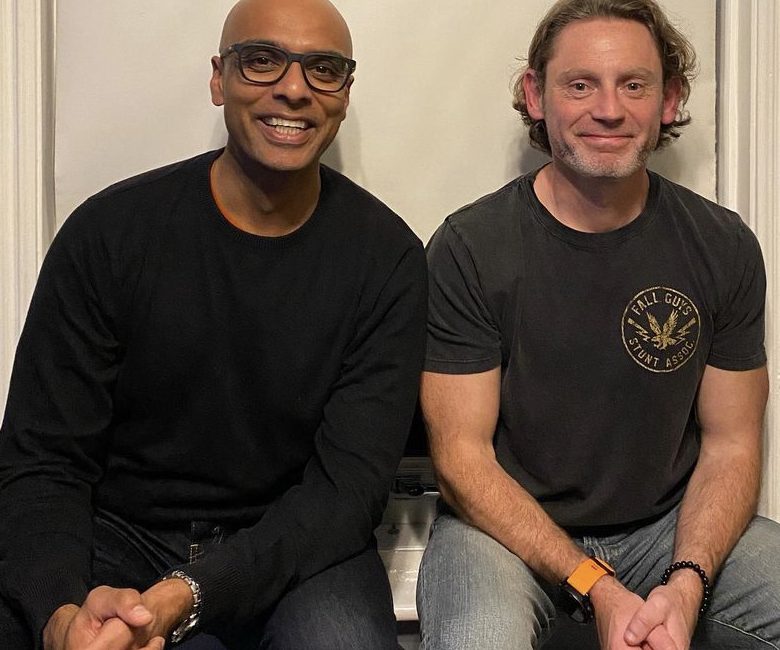 Andrew Giles and Rico Grewal
The 13 x 13 challenge is thirteen gruelling half-marathons ran on thirteen days consecutively. That's over one hundred and seventy miles covered in under two weeks, all in the hope of raising funds and awareness for Children North East. The event itself starts on Sunday the 8th of May where we will be taking part in the Official Sunderland half-marathon. From Monday the 9th, the course, which includes the Roker and Seaburn promenades as well as the historic village of Cleadon, will start and finish at the Chesters Pub on Chester Road, Sunderland. A different course will be ran on Saturday the 14th as we will be including the Silksworth Parkrun.
Both Rico and I started running solely to improve our own mental wellbeing, to get out into the fresh air during a period where it was difficult to do so, and build up our own physical fitness. Eventually, over one or two (maybe three) pints, the idea of running thirteen half-marathons for charity was formed. Rico is very driven when it comes to the welfare of children and the poverty in which a number of them live, where as my passion was targeted more at the issues involving mental health, both subjects made even worse by the pandemic.
The charity, Children North East was the perfect fitting for what both Rico and I wanted to achieve. Not only does it provide support for families and children who are suffering with the current ever-growing poverty situation, which was at an all time high even before the pandemic, but it also provides numerous programs that help children cope with everyday difficulties, helps them identify and talk about their feelings, aids them in building resilience and coping with emotional challenges like confidence and low self esteem.
The reality is, there's over 5,000,000 children living in poverty within the UK, with the North East moving to the second highest of any region, after London. In some cases, the only meal a child was getting was the one provided by their school. Hand in hand with that are the 2,500 children, as young as 10 that were admitted into hospital due to depression and self-harm, with almost 300 under 19 year olds admitting to having eating disorders.