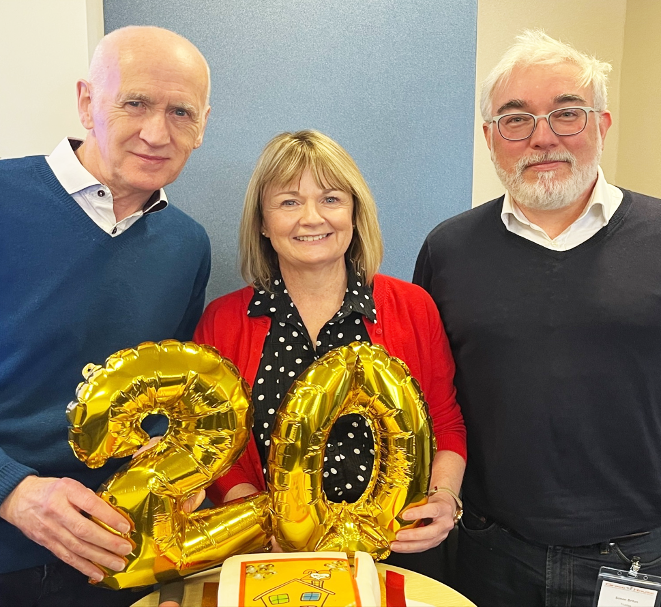 Terry Deary, a Sunderland born author of popular children's books, "Horrible Histories" is teaming up with Grace House for Sunderland City Runs 2023. 2023 is a special year for both involved as Grace House is celebrating it's 20th anniversary and it is also "Horrible Histories" 30th anniversary. 
Grace House provides support to disabled children, young people and their families in the North East and inspires them to manage challenges and enjoy the benefits of playing a full part in society.
Even though Grace House is officially 20 years old this year, Terry has been part of it for longer. Before Grace House was registered its founder, Kathy Secker, invited Terry to be part of the creation. Sadly both Kathy and Grace herself have since died but Terry will be running the 10K at Sunderland City Runs in their memory.
Terry has completed every Sunderland Event since the beginning in 2011, either in the 10K or Half Marathon. As well as celebrating Grace House, Terry is also celebrating the huge success of the grim and gruesome stories from throughout the different eras. As part of the 'Horrible Histories' celebrations Terry Deary will be joining us to tell a horrid tale or two.
Terry's fund-raising page will launch in April (along with the Horrible Histories 30th celebrations) at https://ghne.enthuse.com/pf/terry-deary